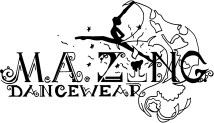 Jimmy's Website
Quote of the day:

The way the Palestinians are treated is so reminiscent of the way black people were treated in the South when I was growing up and its an intolerable situation, and that our country backs this treatment by standing with Israel through thick and thin is just unbearable. -- Alice Walker
Something else of the day:

I noticed a little teenie bug scoot across my computer monitor tonight - an organic bug, not a software bug. It was one of those that's so small it just looks like a speck. So I started figuring out how many steps he had to take to walk across the screen and how fast he had to move his little legs back and forth. I came up with 200 hz or maybe as high as 500 hz and realized we could hear it, not like foot steps, but like a tone while he was moving. You know how they move and stop and move and stop? It would sound like "beep, beeep, beeeeep." So, what we need is a really small transmitter we can strap on the bug's back and then we can get a recording of his feet pounding on the computer screen.
more days