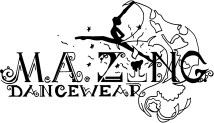 Jimmy's Website
Quote of the day:

I think the supreme test was the coup d'etat of 2002. I was made prisoner, they took me away and I thought I was going to die. Now the Venezuelan people, the poor without weapons, went in. Hundreds and thousands went onto the streets, to ask for my life, asking for Chavez to return. And so I have nothing left to do, especially after that, but dedicate all the life I have left, to those people and above all the most deprived, the poorest. -- Hugo Chavez
Something else of the day:

There are many stories about my Uncle Charlie but this is my favorite:
One day our friend, Eddie, stopped by the house and he was all dressed up - wearing a suit and tie - looked really sharp. Uncle Charlie asked where he was going and Eddy said he was going to a funeral. Uncle Charlie said, "Wow! I wish it was mine."