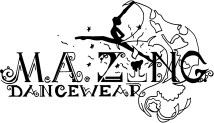 Jimmy's Website
Quote of the day:

There is only one party in the United States, the Property Party...and it has two right wings: Republican and Democrat. Republicans are a bit stupider, more rigid, more doctrinaire in their laissez-faire capitalism than the Democrats, who are cuter, prettier, a bit more corrupt until recently... and more willing than the Republicans to make small adjustments when the poor, the black, the anti-imperialists get out of hand. But, essentially, there is no difference between the two parties. -- Gore Vidal
Something else of the day:

I was eating alone in a diner as I often did. The place was almost empty as it usually was at that time of night and the waitress was sitting at the counter near the cash register with coffee and a cigarette. It occurred to me that it was a familiar scene.

When she came to my booth I asked, "Do all waitresses smoke?"

She said, "Yes, and all cooks drink, and all dish washers eat food from the plates."