Something else of the day:

This was sent to me in 2000 by my friend, Peter Armstrong, who made his own telescope:
Here's an "isn't technology great" thing: With a one minute exposure through my 16" telescope, I can record fainter details than the "All Sky Survey" done in the 1950s with the 48" Schmidt camera at Mt. Polomar. And they had the advantage of ten times the mirror area, a 45 minute exposure, and one of the best observing sites on Earth. Of course they had to use chemical emulsions while I have cooled CCD technology and computers. I calculate the performance ratio at about 1000 to 1. I have recorded a quasar that is about ten billion light-years from here - the photons I recorded - about 10,000 of them - are twice as old as the Earth.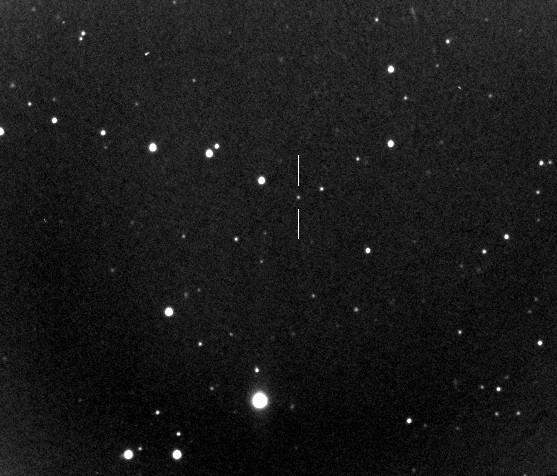 The quasar is between the two lines drawn on the photo.